Financial Planning Services we Provide
Spreading Financial Literacy

---
Investment Planning
---

---
Insurance Planning
---

---
Retirement Planning
---

---
Tax Planning
---

---
Child Education
---

---
Real Estate Planning
---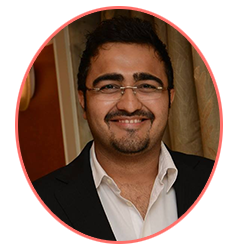 ---
Bhaven (CFP)
CEO & Owner
---
Bhaven, CFP is the founder of The Art of Wealth Building, a financial planning firm that helps professionals make mindful decisions with their money and strategically use their incomes to achieve financial freedom. He started a Youtube channel with a vision of spreading financial literacy, he started this mission in November 2017 and within the span of 1 year he has more than 50,000 subscribers and over 2 million views on his YOUTUBE channel "the art of wealth building" The Art of Wealth Building is a professionally managed company led by business professional comprising of Certified Financial Planner, with several years of experience in Financial Planning and Estate Planning.
Proper financial planning is necessary to enjoy a secure financial future. A financial plan is a long-term strategy that aims to
1) create a path to grow
2) manage and protect your wealth in your entire lifespan.
The Art of Wealth Building assists individuals from all walks of life in reaching their financial goals. We are proud of ourselves on the quality of our advice and service levels that gives our clients complete peace of mind. We are committed to working with our clients to deliver solutions that help them to achieve their objectives. Our vision is adding a Value to your life by spreading Financial Literacy.
The Art of Wealth building (t-aowb) " financial advisory services .the art of wealth building provides financial planning services to build wealth. Add a Value to your life by consulting the best financial planners in India. Our financial advisory services provide the funds recommended by best mutual fund advisor and investment advisor India. Our financial planning services include retirement planning, child education, child marriage, Insurance Planning, Investment planning, tax planning. The financial planning services we provide is a mission to Make Each and Every person Financially literate and wealthy.There are many best financial planners in India, best mutual fund advisor and investment advisor India, but our financial advisory services goal is to help professionals make mindful decisions with their money and strategically use their incomes to achieve financial freedom.


Why to choose us as your investment advisor?
The Art of Wealth Building assists individuals from all walks of life in reaching their financial goals.
Professionalism
With experience of more than 10 years in the financial industry, backed with professional qualifications help us stand ahead amongst others.
Pan India and Abroad
Apart from India, we cater to a large global client based all over the world. Our client centric approach has helped us acquire clients across the globe.
Holistic Approach
We help in providing solutions to assure financial goals are met within the specified time frame.
Client Centric
Our recommendations are based on the requirements, suitability and risk appetite of the client.
Ease of transaction
We offer the best of technology to ensure timely completion of transactions.
Our Mission
In our initiative to spread financial freedom and literacy.
Process
Understand the goals, prepare the plan and risk management, make you understand in detail the plan,
over the phone. and hand hold during plan implementation

---
Make a payment, it's a onetime fee

---
We will initiate an email with few questions.

---
You need to answers the questions and email us back.

---
Based on your answers we will prepare the financial plan.

---
Once we email you the plan we will have a telephonic discussion and will explain the plan in detail.

---
We will support your questions while the plan implementation.

---
I was regular viewer of your videos in YouTube. But after consulting with you i really feel that financial aspect of my life is incomplete without your plan. You tought me: 1. Basic pillars of a person. Because of you only i got to know the importance of insurance like critical illness plan, accidental policy. 2. You have given me proper idea about inflation. How to beat the inflation. 3. How to plan for your future. 4. How to set goals in life. 5. How to gather sufficient money for your retirement. So basically you have given me a clear concept about my remaining life. I really think that your financial plan is helpful for each and every person. I already made a hard copy of it and kept it very safely. Finally a big thank you Bhavin for making this plan for me. I wish you every success in life. And one more thing i want to tell you that you should increase your fees. Because i felt i have got much much much more than i spent. Thank you bhavin. Take care. Hoping to keep in touch for the rest of my life.

It was a pleasure to have you as our Financial Planner. I got to know about you while browsing through your YouTube videos and I found you to be very approachable and someone who would never keep his clients waiting as you were very quick with your responses. Coming to you core arena, there is no doubt that you are immensely knowledgeable and well versed with the intricacies of financial planning. I really like the way you explain real life situations with the help of short stories. You guided me through all the little details of money planning that is required in my case and made me understand the importance of financial management as well as power of compounding. I'm now very much aware of the steps that I need to take in order to achieve all my future goals. Lastly, I would thank you for taking up the initiative of spreading financial literacy and stressing upon smart investment choices. I wish to have a continued association with you and I'm very confident that you would be the best person to get in touch with concerning any financial matter.

I suppose it was my good luck that I came through your videos and finally decided to enroll myself under your expert financial supervision. Your detailed financial chart itself depicts the disciplined  professional approach towards your work. I can also see that you have considered every single factor of concern which should be considered at different stages of life. Your calculations of the inflation rates and my standard of living for now and future, wealth creation calculations, expense control methods for the future are marvelous. You have also shown me the way to clear off all of my debts, which was the greatest relief for me and my wife. I was astonished how I knew some investment terms but could never stand for a decision on it. But after receiving the chart and the detail counselling, I believe I am in a position to stand for any emergency circumstances  in the near future and also I donot have to worry for any stage of my life, viz. child education, child marriage, retirement plans, or  anything. My gratitude for such a great financial counselling. I will be in touch with you and keep taking advises from you. I wish Good Luck for your good work.

Thank You Note: I would like to express my heartfelt gratitude to you for explaining how my life's goals can be achieved through systematic planning. Honestly I did not think I would achieve half of my financial goals in my lifetime but after talking to you, it feels like I have found a new purpose in my life. You have a unique knack of understanding people's financial goals and you give a lot of your time and attention in understanding all those objectives which is a rarity these days. It's a privilege to have been consulted by you and this has to be my best decision ever. You not only plan but also motivate and inspire your customers which is the X factor in you. Never loose that. Once again thank you for all your help and motivation Bhaven. Looking forward to more advice from you. PS: Your videos are awesome and I would request you to make more of them.

First of all, I would like to thank you and your team for such a wonderful plan you have designed for me. I am short of words to express my gratitude for you. Throughout all our conversations you were so friendly and helpful which made me feel so comfortable to discuss all my financial things/fears with you. Your useful yet simple tips will certainly mould my future in an efficient manner in terms of managing my finances. I am happy that I came across your videos on YouTube and contacted you. Everyone wants to be rich in their lives and taking right advise from a CFP is the need of the hour. You are doing a wonderful job... keep rocking and sharing your videos.

I am a 27 year old guy who was not aware of anything about investment and all ,so the knowledge i had was only from youtube and on the internet there were so many channels with different opinions but then i liked the content of one specific channel that was the art of wealth building and i found it real good ...so after some days i contacted you because i seriously needed a professional guidance and yes it was a real help just like i expected it to be. Bhaven you really explained me everything very well with a proper executed plan. After having some sessions with you reagarding my queries i realized that you are really a professional with vast knowledge and now finally i know what to do with my money. so i will recommend everybody to atleast consult with bhaven for a proper financial guidance before going a step furthur and you wont regret it. will always stay in touch with you for any help regarding my finances. thanks

Our total experience towards financial planning was definitely awesome. We had a number of concerns namely, home loan payback, the kind of financial goals one should have and how to achieve them systematically. The expenses were real but, their attainment had always been a bit of fantasy even though me and my hubby have good salaries. But, under Bhaven's tutelage, all these seemed like a piece of cake. Every goal is achievable if we stick to the financial discipline and investments suggested to us. We rate our overall experience as 9 on a scale of 10. Thanks a million Bhaven.

Thanks for giving me a constructive plan to manage my financials and that too at such a low cost. Your plan has given me a new thought process of looking at my financials. I have also recommended one of my friend to consult you for his financial planning. One thing I want to mention that the way you did self promotion on your you tube channel was quite interesting !!

thank you bhaven for your time and very good financial planning done for us, it was eye opener. looking forward to a long term relation you know your job well, thanks

It had  been an amazing experience to have soorted out my financial problems in such a simplified manner understandable to a layman like me. And the professionalism you showed in doing so is commendable. I wish to be associated with you for all my future financial endeavours. And I m sure I m gonna a successful and well planned life hereafter. I will grateful and thankful  to you , always and every time.

Hope you are doing great. I must admit that the plan you have given is by far the best advice I have received on financial planning. After discussing with you , I actually felt confident that the goals can be achieved if you choose the right support for yourself. The best part was you considering all the factors which I might missed out while giving you the details. Will definitely recommend others. Thank you for the amazing experience.

Good Evening ! Hope you are doing good  and spreading your wisdom everywhere . Me and wife are so thankful to you as - 1. First of all , we never knew that we could do so much and can create so much of wealth which you showed the possibility . My wife is talking day in n out about it and really feeling very happy . 2. I personally felt good in the first chat by looking at your passion and felt even more when we spoke dying the Counselling .  I learnt a lot from you , more towards your thinking . Would love to spend more time whenever possible . And finally I wish you all the very best and will help couple of my friends for sure to connect to you .

Hi.I am very thankful to you for your advice regarding my present investments,insurance policies and mediclaim policies.I learned many new things regarding investments.With your advice my financial goals now seems to be achievable.Thanks a lot.

I cannot thank you enough for all the help extended to me to plan my financial future. Earlier I was lost as to how to save for a financially secure future. Have made many mistakes and squandered away a lot of my hard earned money. Basically I was not aware of how money can be used to generate a second source of income. After speaking to you and analyzing in detail the plans provided by you , I am convinced that this is the only way forward. Your unbiased approach and rational thinking must be appreciated. Am referring my near and dear ones to help them be independent  in their lives. Keep up the good work and God bless.

I am a NRI staying in Riyadh, Saudi Arabia. I had a long discussion on the art of wealth building with Mr. Bhaven on Whats app on 12th  Oct. 2018. I was very impressed with the way he explained to me in a very simple and easy to understand way the details of planning for future. The talk with him enlightened me with the idea of wealth building. I am a Muslim and had asked him to advise me with ideas that are supported by Islamic Shariah rules. After the talks with him he had suggested me some ethical funds that are Shariah compliant and I am completely satisfied with his lecture. I hope to save according to his advise and accumulate a huge amount for all my needs and future requirements. Thanks to Bhaven.

Thanks for your suggestions and knowledge you put on my financial planning goals. I really enjoyed learning more about financial planning. In fact, based on what you told me, I'm even more excited about the possibility in mutual funds . Feeling more positive now.

I really admire the well structured and comprehensible plan you had constructed for me which gave me so much more clarity about the paths i need to take to achieve my financial goals. I I appreciate you even more for explaining every aspect with such clarity and patience. As a beginner it has been very intimidating starting off and I felt stupid because i didn't know enough. But i'm glad I found you as your guidelines are really helping me educate myself further and make better decisions. You are so understanding and good for beginners. I'm going to lay out the foundation for myself as you suggested and use the plan to guide me. And I hope to continue to learn and grow more with your support.

Few days before when I was surfing through YouTube came across your channel Art of Building Wealth , when I went through the content found it very interesting & appealing. Being a salaried person financial planning was very important for me so I decided to give it a try. When I contacted Mr. Bhaven and discussed about the plan. I came to know that there are many areas in financial planning which are untouched by common people like us. They can be only introduce to us  by a Certified Financial Planner. I request each and every individual that they should definitely consult a CFP because after working financial plan by Bhaven, I feel it is as important as visiting a doctor. Thank you Bhaven for being my Financial Doctor.

First of all i would like to thanks Bhaven for preparing such a wonderful financial chart for me which actually opened my eyes the importance of budgeting and planning in near future considering the way inflation is going to effect us. I really appreciates his forbearance in answering our silly and very basic questions regarding the financial planning which as a beginner has supported me much. thank you Bhaven and all the best. Hoping for your guidance in future.

I don't have words to say how much you influenced in my financial life. I have started thinking about my retirement and other financial goals from past 6 months , then I came across your You-tube channel and I was very much impressed .Videos you make is very simple and informative . I really appreciate your effort on that. When I contact you for financial planning I was not 100% sure . But when you come up with plan then I realized how much effort you are taking for each client to achieve their goals. I am really thankful to you for showing me a light to my future.

At the outset, I would like to appreciate your great advisory service which I feel every person should get at his young age to enjoy financial freedom at his early age. It was great talking to you understanding the financial plan designed for me by you to achieve my goals, and you really made it so easy for me. It is really refreshing to work with a Financial Planner who is truly interested in their client's needs,circumstances and preferences. What really impressed me was the way you took the time to get a feeling for where I was at, your depth of knowledge, lateral thinking and your approach.I will gladly recommend your services to all my friends and relatives.

Firstly, thank you very much for making my financial plan. I decided to make my financial plan from you because of your videos on YouTube. They are very nice and the main part of it you just talk about numbers, but you come up with real time examples which are really explanatory. Bhaven prepared my plan with considering every detail and covering all scenarios. Starting from my loan, children's education and marriage till my death. There might me may other CFPs in the market today but I think only Bhaven has that talnet to explain every do's and don'ts of your investment. Bhaven will explain will why n where you should do investment. I never knew that disciplined and long term investment will give you such a big return. Thanks Bhaven! I will surely be in touch with you in future to get right guidance before any major investment. Best of luck  and God bless you.

Few days before when I was surfing through Youtube came across your channel & Art of Building Wealth" when I went through the content found it very interesting & appealing. Being a salaried person financial planning was very important for me so decided to give it a try. When I contacted Mr.Bhaven and discussed the plan. I came to know that there are many areas in financial planning which are untouched by common people like us. They can be only introduced to us by a Certified Financial Planner. I request each and every individual that they should definitely consult a CFP because after working financial plan by Bhaven, feel it is as important as visiting a doctor. Thank you, Bhaven for being my Financial Doctor.

Words cannot express my feeling, nevertheless, wish to thank you from bottom of my heart BIG THANKS for your fantastic guidance and advise. You have given me immense relief by explaining practical ways in most layman language on how I could be financially independent and enjoy my life without any worries with my available income/resources. Before talking to you I was so anxious and nervous regarding how to plan my finances effectively so that I am tension free but after talking with you and hearing your advice/guidance I feel very relieved and comforted. God bless you, keep up the good work.

Hi Bhaven, hope you are very well. 1. It was my first financial help with somebody who actually knows you first what do you want. 2. Then you really suggested me in a very good manner how to create money from money from a period of time from the market. 3. You told me about inflation and how to fight with inflation. 4. You understand my problems to get out of it. 5. And overall it was a very good learning experience for me. 6. I think people should give time to your investments and you will get the results you are expecting. Thanks Bhavenji for guiding me for my future expectations.

A few days ago I was surfing on YouTube related to the financial plan and eventually came across your channel "Art of building wealth". first I was worried to pay first and take guidances however I found you very approachable and positive. I took time, though whether to pay first, is it real. There were many thoughts going in my mind, later I thought let's give it a try and I message you. After going through the questionnaire I was deeply convinced that I have invested correctly and done the thing right. The plan was ready and was shared to me. For discussion, it has my issues with timing as me and my boyfriend are working in the same organisation so I requested to arrange call post office hours. The call was arranged as per our convenience(Timing: 8.15pm)as an exception. As me and boyfriend was travelling he upfront suggested to call once we reach home. That was really touching. It shows the client is important to you and he genuinely cares as well as want to share the importance of investments. He briefed us about the pillars and plan. Also, make sure if any help requires during policy buying process he was there to help. A big Thank you from me and Jason for sharing your knowledge, time and patience.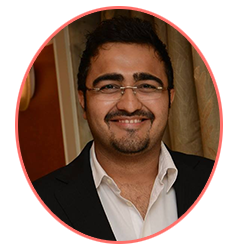 ---
Bhaven
CEO & Owner
---
---

---
Address
Mumbai

---
Call us