Financial Planning Services we Provide
Spreading Financial Literacy

---
Investment Planning
---

---
Insurance Planning
---

---
Retirement Planning
---

---
Tax Planning
---

---
Child Education
---

---
Real Estate Planning
---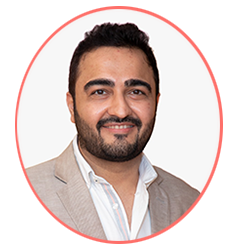 ---
Bhaven (CFP)
Founder & CEO
---
Bhaven, CFP is the founder of The Art of Wealth Building, a financial planning firm that helps professionals make mindful decisions with their money and strategically use their incomes to achieve financial freedom. He started a Youtube channel with a vision of spreading financial literacy, he started this mission in November 2017 and within the span of 1 year he has more than 1,50,000+ subscribers and over 10 million views on his YOUTUBE channel "the art of wealth building" The Art of Wealth Building is a professionally managed company led by business professional comprising of Certified Financial Planner, with several years of experience in Financial Planning and Estate Planning.
Proper financial planning is necessary to enjoy a secure financial future. A financial plan is a long-term strategy that aims to
1) create a path to grow
2) manage and protect your wealth in your entire lifespan.
The Art of Wealth Building assists individuals from all walks of life in reaching their financial goals. We are proud of ourselves on the quality of our advice and service levels that gives our clients complete peace of mind. We are committed to working with our clients to deliver solutions that help them to achieve their objectives. Our vision is adding a Value to your life by spreading Financial Literacy.
The Art of Wealth building (t-aowb) " financial advisory services .the art of wealth building provides financial planning services to build wealth. Add a Value to your life by consulting the best financial planners in India. Our financial advisory services provide the funds recommended by best mutual fund advisor and investment advisor India. Our financial planning services include retirement planning, child education, child marriage, Insurance Planning, Investment planning, tax planning. The financial planning services we provide is a mission to Make Each and Every person Financially literate and wealthy.There are many best financial planners in India, best mutual fund advisor and investment advisor India, but our financial advisory services goal is to help professionals make mindful decisions with their money and strategically use their incomes to achieve financial freedom.


Why to choose us as your investment advisor?
The Art of Wealth Building assists individuals from all walks of life in reaching their financial goals.
Professionalism
With experience of more than 12 years in the financial industry, backed with professional qualifications help us stand ahead amongst others.
Pan India and Abroad
Apart from India, we cater to a large global client based all over the world. Our client centric approach has helped us acquire clients across the globe.
Holistic Approach
We help in providing solutions to assure financial goals are met within the specified time frame.
Client Centric
Our recommendations are based on the requirements, suitability and risk appetite of the client.
Ease of transaction
We offer the best of technology to ensure timely completion of transactions.
Our Mission
In our initiative to spread financial freedom and literacy.
Provided Services
Understand the goals, prepare the plan and risk management, make you understand in detail the plan,
over the phone. and hand hold during plan implementation
Mutual Funds Portfolio with Fund Names
Datasheet Discussion
6 Month's Support
Old Mutual Funds Portfolio Analysis
Detailed Discussion on Financial Goals
Home Loan Prepayment Strategies
Old Life Insurance Policies Discussion

---
I initially had seen your videos and had gained a wealth of knowledge by doing so. But I really got to know that was just the tip of the iceberg until I spoke to you regarding how to ensure financial freedom. You follow a very meticulous structure when you talk to your clients. When you advise, you also tell them why. When you explain you use illustrations so as to paint a picture. The language you use is very simple and you don't mind explaining again if the client does not understand. Thank you for all your help. May Jesus bless you.

First of all glad that you've taken time and helping people genuinely based on their saving status and trying to put them on right track at least with minimum savings! First of all I'm worried that, paying money online and hiring a CFP is an deception. But, after interacting with you, after you preparing detailed financial plan and discussing every part of it precisely proved me wrong. Even though I've minimal knowledge on MutualFunds you motivated through your YouTube channel and showed plan for better future. Thank you for being selfless and big thank you for thinking about other's life and putting effort for our better future. Keep up doing good work!

Connecting with you as my chosen CFP was one of the best decisions I have made lately in order to understand "The Art of Wealth Building" and gain from the same. I really loved the way you made a simplified financial plan for a non-finance professional like me and I loved it even more when you explained it with simple examples. I want to thank you from the bottom of my heart for showing me the way to building wealth not only for myself but for my family. Please keep up the high standards of service and professionalism that I have experienced during our interactions and do keep educating. I am definitely going to refer my friends and family to you so that they too can gain from your advice and guidance. Than you again.

Thank you, Mr. Bhaven, for your detailed advice regarding my financial plans. I must say, you have explained it with such patience and understanding and I am impressed. But along with the impression you've also educated me broadly and made me aware of how important it is to financially plan for the future. I've not been taught about money this way before and your style does hit the target efficiently. You keep it to the point and simple which is good. Now, I feel a bit secured already knowing what I need to do and it's because of you. You've helped me create a plan that I can follow knowing the tree will bear a lot of fruits in the future to come. I wish you the best!

I am very much delighted with your work. Before seeing your video's and your work I thought I was financially secure through agents who stick us so many policies which brings them a fortune from our hard earned money or savings. I am really glad that ur doing a very nice work by enlightening financial awareness and help everybody get to there financial goal. Thank U for showing the way to financial knowledge and having safe insured life is also more important. Thank u for changing my views on changing new phones yearly through your videos. I recommend whoever is serious about his financial future, Mr.bhaven is the person u should seek advice from. Last but not the least your financial plan for me and the way u explain them itself is one step further to financial success.

I have been following your YouTube Channel for a long time and have been thinking to contact you and get financial advice. Having contacted you and got my financial planning done, I believe this is one of the best decision I have taken regarding my finances. Now, my financial goals seem to achievable in the required time frame. You have taken all my goals into consideration and drafted a plan to achieve each one of them. I am thankful to you for your financial planning and support. I am sure, I will be in touch with you in future and keep reviewing and revisiting those plans as & when required. I encourage everyone to check out your videos to get more financial knowledge and take your financial advice to achieve their financial goals.

1.uptill now all financial planner I came across were either seller of insurance policies or mutual fund agent or F/D or postal saving agents. 2. nobody was able to give such wide information covering all possible needs. 3.this has covered financial needs as well as risk covered in life as per my earning. thank you very much.

I didn't think much before consulting you because I have faith in you. After I got in contact with you and explained to you about my future plans. The suggestions you gave me are really good and you exceeded my expectations. The points you make in my financial plan are worthy and investment options you suggested me are achievable. Thank you so much, sir, for educating me with financial knowledge. I was looking forward to contact you again.

It was great discussing the plan with you. It was quite enlightening for both us. The knowledge and help we got from you was nothing if we compare to the price we paid for it. Everyone who is earning should definitely have a person like you to guide them and help them in making financial decisions. Looking forward to hearing from you every year, as we would definitely come back to you every year for getting tailor-made plans that will suit our needs. A BIG THANK YOU for your efforts and time. Keep doing the good work

Thank you for your efforts in drafting a detailed financial plan customised to my requirements. The Excel file that you have created with the various compounding interest formulas is extremely beneficial and helps in getting an overview as to what returns can be expected from all investments at each stage of life. The fact that I can amend and adjust the numbers to suit my requirements further adds to the versatility of the planning done by you. I'd recommend every individual looking to make financial planning simple to approach you.

I am Dominic Viegas from Goa. I love the way you project your views on YouTube. In fact, as explained to you earlier, I was totally stressed out with my financial condition and my various Housing loans. But after talking to you and your constant reassuring touch, I feel totally confident The financial plan which you prepared for me totally put me at peace. I am now following your advice and sticking to your plan. Bhaven, I just want to tell you that I am very grateful for what you have done for me. Your reassuring words and your financial plan is simply awesome. I wish you the best in your future endeavours. I in fact encourage everyone to make their financial plan in order to gain financial independence.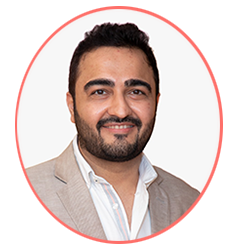 ---
Bhaven
Founder & CEO
---
---

---
Address
Mumbai

---
Call us